You are currently on the:
CMHA National
Visit our provincial websites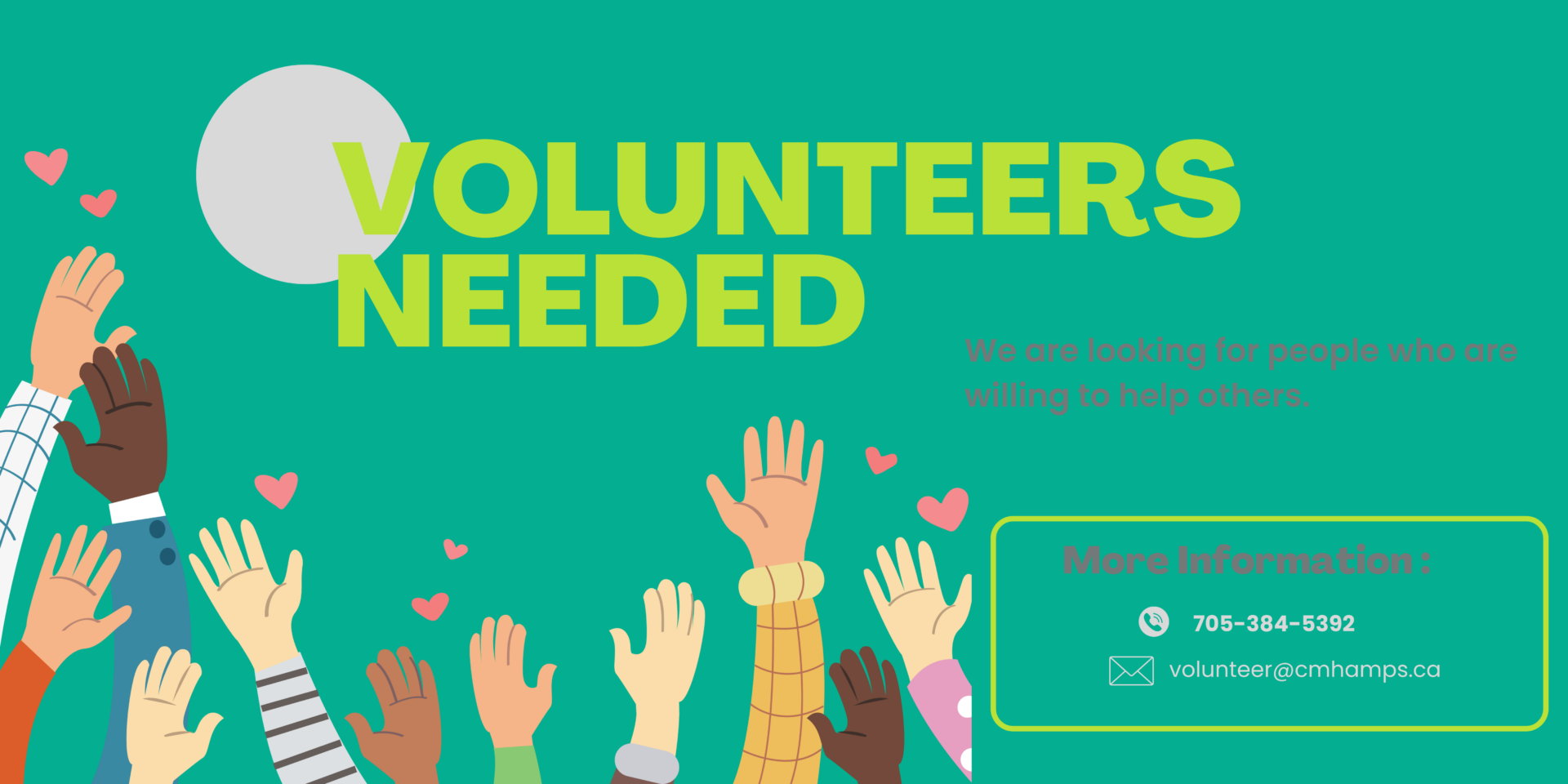 Volunteer
BECOME A VOLUNTEER
Volunteers give generously of their time, talents and energy to support the work of CMHA, Muskoka – Parry Sound, during the day, evenings and occasionally on weekends throughout the year. Volunteers' particular interests, availability and preferences are accommodated through a variety of opportunities with the agency.
The Volunteer Program provides opportunities for volunteers that will assist in the delivery of service and enhance the quality of life for people who live with an addiction, serious mental illness, or developmental disability. There are community or site-based volunteer assignments within Muskoka and Parry Sound Districts. There is a wide range of volunteer assignments which include transportation, research, special events planning, reception, administrative support and direct client support. The agency provides reimbursement for mileage, and there are ongoing volunteer training opportunities. This program provides support to both the volunteer and the staff for the duration of the volunteer assignment.
To learn more about the Volunteer Program call (705) 384-5392 or 1-866-829-7050, and ask for the Volunteer Coordinator or e-mail volunteer@cmhamps.ca
Volunteer Application Form
Mileage/Expense Form
Volunteer Policies and Procedures
Volunteer Openings