With the reopening of casinos in Ontario, remember to play it safe.
From debt to job and home loss, even to bankruptcy, gambling more than you can afford to lose can have serious financial consequences.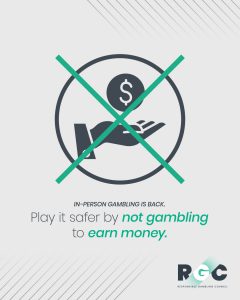 Don't get caught up in the gambler's fallacy. Your odds don't improve with each push of a slot machine button or each card drawn. In fact, they don't change at all.